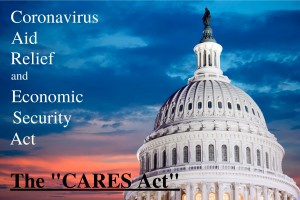 CORONAVIRUS AID, RELIEF, AND ECONOMIC SECURITY ACT (the "CARES Act")
On Friday, March 27, 2020, the President signed into law the CARES Act. This law seeks to provide financial relief for the economic downturn caused by the Coronavirus pandemic. The provisions in this law contain tax cuts for both businesses and individuals, stimulus checks for individuals and preferential loans and grants for businesses, among other things. Some of the changes are retroactive to January 1, 2018 and taxpayers may need to amend prior year returns to obtain refunds.
Below are links to additional information about the specific provisions in the law. These are summaries and do not contain the full details as outlined in the CARES Act.
Everyone's tax situation is unique to them and you should consult with a tax professional to understand how these changes apply to you and your business. Please contact our office to discuss the CARES Act today.
---
Shane Rohrbach, CPA

Shane Rohrbach, CPA is Managing Partner for Gollob Morgan Peddy PC