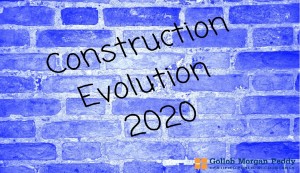 There were several major construction disasters within the last two years resulting from inadequate design-build and execution, including the incident with the Hard Rock Hotel in New Orleans in 2019 and the Florida International University bridge collapse of 2018. These events could mean increased scrutiny by insurance companies and certainly bonding agents. If nothing else, the increased inspection of construction project details will force companies to focus on their processes and procedures to ensure all proper safety measures have been implemented.
Modular is on the rise! 2019 saw a spike in modular commercial construction, including the completion of Marriott's AC Hotel New York NoMad, which boasts 842 outfitted guest rooms at a height of 360 ft. Some of the benefits of modular construction include shortened project completion time, reduced costs, improved safety, and higher quality manufactured product.
The effects of skilled labor shortages have been felt across the industry, whether it's filling tradesman positions or finding reliable subcontractors. The challenges increase when community benefits agreements on private or government projects are woven into the contracts requiring general contractors to hire a certain percentage of specified groups. Sometimes the contractors find reprieves if they can prove there are not enough laborers in the area to meet the requirements.
The construction industry continues to move toward a more autonomous work environment with the increased popularity of items such as self-driving equipment and use of drones. Onsite workers don't have to worry about robots stealing their jobs. The use of construction efficiency equipment will allow for more work to be completed quicker, therefore requiring more skilled workers in the field.
The outlook in the construction industry is exciting for 2020 as we drive forward with innovative techniques for completing contracts safely and in record time!
*Amanda Montgomery, CPA, is a member of the GMP Construction Team.
She can help as you plan for the year. Contact Amanda atamandam@gmpcpa.com
Click here for more information on theGMP Construction Division.
---
Amanda Montgomery, CPA

Amanda Montgomery is a Manager in the GMP Audit Division.